Chicago Is The Theme This Fall For Shows – BRRR!
2018 Seems to be the year for trade shows in Atlanta and Chicago – good thing for us we grew up in the colder climates and can handle 4 days in Chicago, mid October! Crazy right? Well maybe – but we have some great technology and knowledge to share with the Packaging Industry! On the heels of USIPA, The International Packaging Expo will be hosted in Chicago, IL from October 14-17, 2018.
MoistTech Corp will be in Booth E-7048 with LIVE demonstrations of our technology throughout the show. We encourage you to stop by and see our sensors in action.
Moisture Measurement with MoistTech
Insensitive to material variations such as particle size, material height & color, the 3000 series sensors provide continuous, reliable readings. Production efficiency improvements due to accurate real-time measurements provide both energy savings and potential increased productivity with lower material losses. Our sensors use state-of-the-art components al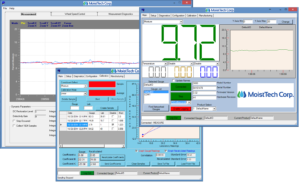 lowing installation in the most extreme locations. As a result of MoistTech's advanced digital processing, only the 3000 series provides true data regardless of gaps and interruptions of product flow on the belt or screw conveyors. In addition to the MoistTech management software, we offer several read-out options to display and / or adjust the measurement outputs.
In the corrugating industry, corrugated board moisture control is critical during the manufacturing process. Being such a porous material, corrugated board can easily become too wet or dry wasting manufacturers time and money. Additionally, by controlling moisture, both top and bottom face material corrugators can eliminate curl. With the help of industry partners and 40 years of knowledge, MoistTech has developed the IR-3000 moisture sensor which is ideally suited to measure the corrugated board moisture levels in the board corrugating process while improving manufactures product quality and lowering their energy costs.
To learn more about our technology or to discuss your specific application, please contact us here
Videos
MoistTech's YouTube channel features videos of various applications we have performed, check them out here